Mission animation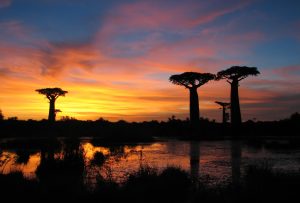 On Sunday, July 21, we will welcome in our Parish fr. Stanisław Oler, a missionary oblate from Madagascar. Fr. Oler will present his missionary work.
Fr. Stanisław Oler OMI comes form Chojnice in Poland. He had  finished Oblate seminary (NSD) in Markowice and after that he joined Oblate novitiate at Holy Cross. Fr. Oler  made his first religious vows in 1976 and began studies at the Oblate seminary in Obra. He was ordained as a priest in 1981 and received his first obedience to parish in Wrocław, in Popowice. After one year, he received an obedience on Madagascar.
After few months of learning French in France, fr. Stanisław, together with fr. Jerzy Wizner OMI, arrived in Madagascar in 1984.
At the beginning they learned Malagasy and then fr. Oler was sent on mission to Ambinanindrano, in the Diocese of Tamatave (May 1985). During the years on island, fr. Stanisław served in Marocyryly and Masomeloka. For over a decade fr. Oler OMI was working alone on missions. In 2001 confrere joined fr. Stanisław. Year later fr. Oler received new obedience in Volobe, 60 km west of Tamatave. 
Currently, there are 60 Christian communities, including around 4800 Catholics. It is a very vast mission, where the furthest community from the central Volobe mission is 90 km away. There are no  roads, only trails. 
In 2005, a Christian Malagasy family donated a beautiful plot of land for the construction of mission structures, including a church, catechism classrooms, and meeting rooms. Because it was around the time Pope John Paul II passed away, they called it "The Land of John Paul II". In 2009, the same family donated land for a new Catholic school and a house for sisters. Interestingly, they called the land "The Land of the Immaculate Conception of Mary". The commonality between these two is TOTUS TUUS. Simple people, with a dedicated prayer life, have a great sense of the mystery of faith. In October 2018 the construction of a house for missionaries in Volobe began. There is a hope, that with God's and other Christians help, the project can be completed. 
Fr. Oler OMI is very grateful for 35 years of serving Betsimisaraka people on Madagascar and is happy to talk about his mission on the island.